Pxosys is incredibly proud to share Palo Alto Networks PAN-OS 9.0 with you. Withs more than 60 new features, a brand-new integrated DNS Security service, new high-performance hardware, expanded cloud environment support and scalability enhancements, along with a built-in Policy Optimizer tool to help you adopt the best practices for your network, there's a lot to be excited about.
If you missed it, or would like to view it again, you can watch a recording here.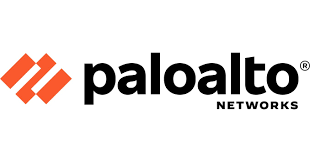 What's New?
The new features and improvements from Pauloalto Networks are across the full platform such (not extensive list):
Management

Enforcement of Rule Description, Tag, and Audit Comment
PAN-OS REST API for a Simplified Integration Experience
Networking

Security Group Tag (SGT) Ethertype Support
GRE Tunneling Support
Wildcard Address Support in Security Policy Rules
VXLAN Tunnel Content Inspection
User-ID

Shared User-ID Mappings Across Virtual Systems
GlobalProtect

Pre-Logon Followed by Two-Factor Authentication
Pre-Logon Followed by SAML Authentication
HIP Report Redistribution
Support for IPv6-Only GlobalProtect Deployments
Virtualization

Support for HA for VM-Series on Azure
Higher Performance for VM-Series on Azure using Azure Accelerated Networking (SR- IOV)
VM-Series Plugin
Panorama

Device Management Capacity Enhancement
Granular Configuration Management of Device Groups and Templates
Streamlined Device Onboarding
Content Inspection

DNS Security
Multi-Category URL Filtering
Cellular IoT Security
GTP Event Packet Capture
For a deeper dive into these new technologies from Pauloalto Network, we invite you to join us for our Best Practices webcast series:
How to upgrade to the latest release?
Gives us a call, so we can assess your environment and help you on a smooth transition providing you Zero Downtime.
Palo Alto Networks Demo
Watch how Palo Alto Networks Next-Generation Firewalls (NGFW) secure your business with a prevention-focused architecture. See how PAN-OS and integrated innovations like Threat Prevention, WildFire Malware Analysis, URL Filtering and DNS Security protect you against modern security threats like credential theft and data exfiltration.