Who Are We?
We are Subject Matter Experts in Enterprise Networks, Security, Collaboration and Cloud. Based in the UK, we plan, design, implement, and optimize Business solutions across the globe tailored to our customers.
Added Value is our Mission
Our mission is to understand your business and find you the most efficient and cost effective way to foster innovation.
How We Do What We Do
We believe technology helps you achieve great things in the digital age. You want to grow, compete and serve your customers better. Our services bring together all the ways you want to use the world's best technology. We deliver the outcomes you need to accelerate your business.
Focus on your Business, not on IT.
Enterprise Networks
Networking Enterprise solutions help organizations capitalize on the exciting yet increasingly complex advancements in networking technology.
Pxosys's Networking Enterprise solutions help organizations capitalize on the exciting yet increasingly complex advancements in networking technology.
With IT vendors driving innovation, following new technologies and knowing which ones make sense for you company proves daunting:
The propagation of server virtualization and bandwidth-demanding applications such as IP-based video that require enhanced routing and switching technology.
40 Gigabit Ethernet—now the de standard in the LAN core.
Hybrid WAN
New virtual switching technology that simplifies ongoing management of traditionally complex spanning tree and routing architectures.
Micro-Segmentation across Campus
Wifi and 5G bringing a hyper-conneced World using IoT devices
Our Solutions
Our Technical Recognition and Business Focus lead us to delivery World-Class Services & Solutions.
Pxosys experts have combined decades of experience deploying advanced network infrastructure solutions across different Business Verticals. We specialize in designing and implementing core voice and data networks utilizing traditional routing and switching technologies as well as advanced security, and wireless/mobility networks.
Pxosys leverages the leading industry technologies to provide advanced capabilities that allow businesses to increase their network performance to levels previously not possible. You will benefit from the latest cutting edge technology and tailored solutions.
Local Area Networks (LAN)
To effectively and securely connect networks using integrated devices capable of delivering voice, video, and data. Providing virtual micro-segmentation isolate endpoints to get infected from security threats.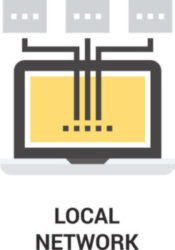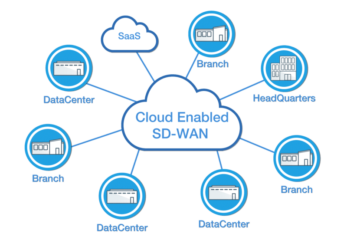 Hybrid Wide Area Network (WAN)
To effectively and securely connect networks using integrated devices capable of delivering voice, video, and data. The connectivity can rely on dedicated private circuits very often called MPLS and/or a SD-WAN approacch, which represents a multi-access layer.
Wireless
A quality Wifi connection has become a necessity in today's business. Whether it's providing connectivity for guests, allowing workers to easily roam from their desks, or connecting your entire warehouse management solution, you will find Wifi is an essential part of your business. Many businesses have not yet invested in a business-class Wifi system. This would allow for quality connectivity, proper security options, ease of management and the reporting capabilities allowing for quick insight into their network.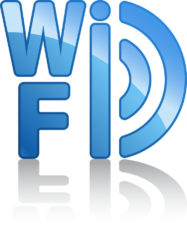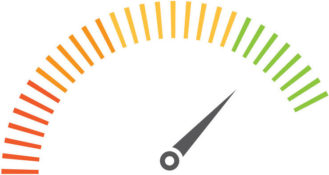 WAN Optimization
WAN optimization, also known as WAN acceleration, is the category of technologies and techniques used to maximize the efficiency of data flow across a wide area network (WAN). In an enterprise WAN, the goal of optimization is to increase the speed of access to critical applications and information. To significantly reduce branch office costs while increasing efficiency and productivity.
What's our Design Process
We combine design thinking with loyalty-earning technologies.
Gathering and evaluating information from a business including the allocation of resources (financial and physical), we are able to develop and implement a network security plan as well as develop a project schedule to match any businesses requirements.
It is important that during the Design phase the information gathered is used to ensure that the design meets all of the business and technical requirements that were previously developed.
We carry out a 'Proof of Value' check that will be used to simulate the different parts (or additions) of the network design. Using this method gives us the ability to find any potential problems before full scale implementation continues.
The current business needs and technical requirements will be compared to those which we develop. If any changes are recommended, then we meticulously check from beginning to end that we can ensure quality and a future proof business solution.
Our Partners
Pxosys only partners with technology providers who drive innovation and are indisputable leaders of the IT industry.
Our Insights
The latest insights, news and events in Digital Transformation.
You may not be familiar with the name "SteelSeries" unless you're a gamer. The company makes an exceptional line of gaming gear including keyboards, mice, and gaming headsets. If you buy one of their devices you will undoubtedly use the company's app to install and configure your new gear. Unfortun...
Health Insurance Portability and Accountability Act (HIPAA) regulations pertaining to IT have become much clearer over the past few years, but there are still a few areas in which your office might not be compliant. This isn't necessarily because of negligence on your part, but rather a lack of unders...
Medical records are private and their exposure could lead to negative consequences such as social stigma and job discrimination. The Health Insurance Portability and Accountability Act (HIPAA) protects these data and grants patients the right to view their own health information so that they can enj...
Speak With An Expert Today!
Our Subject Matter Experts are ready and available to help you on your Digital Journey even if you are just starting now.