Cisco SecureX:Introduction
It offers Unified overview, Automation and Security strengthening.
Security Integrity
The Unified Security Operations Platform that lives in the Cloud.
The Cisco SecureX platform intended for problem-solving of dispersed security events bringing in a unified view of information security connecting the dots from Cisco Security portfolio. It unifies the overview, facilitates automation and strengthens the protection of network, endpoints, cloud, and applications. Using Cisco SecureX customers will benefit:
Unified overview: SecureX offers key metrics on transactions and threats for network, endpoints, cloud and applications. The SecureX interface is integrated into all Cisco Security technologies.
Automation and an increase in operational efficiency: Automation of workflows for products of the Cisco Security portfolio and third parties will allow to focus on more important tasks. SecureX will also save hundreds of hours of manual work thanks to automatic identification of threats using analytical data of Cisco Talos and other sources;
Security strengthening: SecureX gives to specialists the chance to compare analytical data from a set of various sources with the telemetry received from network, endpoints, e-mail, cloud and products of third-parties to accelerate the identification of the mentioned artifacts and acceptance of necessary measures.
SecureX is not a new technology layer,  it is embedded within every Cisco Security product – adding real security benefits even if you start with just one.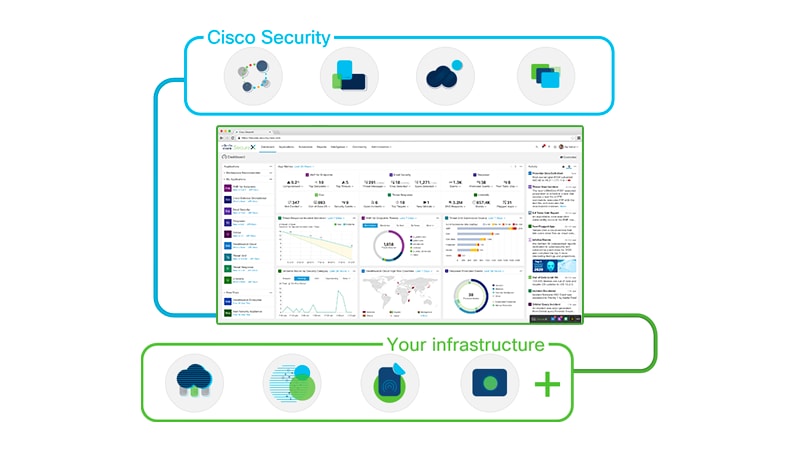 Is Cisco SecureX a SOAR or SIEM?
No! Even next-gen SIEMs and SOARs remain complex and tough to integrate. Without native connectivity between the backend control points and frontend workflows, you must divert limited staff resources to labor-intensive integration work. Consider a vendor that offers a more sustainable platform approach that:
• Provides a full lifecycle dashboard: unifying visibility and control across all your security solutions from one central location.
• Streamlines workflows: enabling automated responses and coordinated actions to investigate and respond to threats more efficiently.
• Unifies workflows: enabling NetOps and ITOps to serve as an extension of SecOps, improving each team's productivity.
SecurityX supports integrations with SIEM and SOAR, so customers will not need to replace any solution.
Cisco SecureX: Revealed at RSA 2020
The first time, that Cisco looked deep at the Security portfolio and made a giant leap forward from the integration point of view.
Which third-parties are integrated with SecureX?
As Cisco adds automation across our platform, existing integrations with Threat Response such as ServiceNow, Splunk, Microsoft Security Graph, Google Safe Search, and Swimlane will provide customers faster value. This list will increase going forward, stay tuned!
When Cisco SecureX is available? I do have only one Cisco Security product.
Cisco SecureX is currently available, also Cisco is committed to support all customers (size agnostic) across all geographies.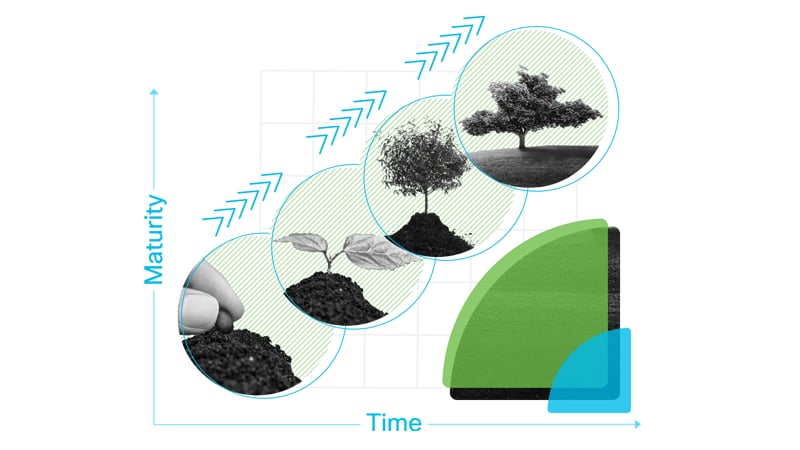 Advance your security maturity
Wherever you are in your security journey, no matter the size of your team, SecureX helps you grow using the solutions you already have.
What do analysts say about Cisco SecureX?
According to ESG research, nearly one-third (31%) of organizations base cybersecurity monitoring and protection on more than 50 different security products. This not only adds cost and complexity but also makes it harder to detect and respond to cybersecurity incidents in a timely fashion" said Jon Oltsik, Senior Principal Analyst and Fellow at the Enterprise Strategy Group (ESG). Integrated cybersecurity technology platforms like SecureX have the potential to address these economic, technical, and resource challenges by providing more comprehensive threat detection, automated incident response, and ease-of-operations capabilities.
Cisco SecureX Demo
This is a quick Demo of Cisco SecureX, if you are interested reach out to us so we can help you.
Our Partners
Pxosys only partners with technology providers who drive innovation and are indisputable leaders of the IT industry.
Our Insights
The latest insights, news and events in Digital Transformation.
On April 20, 2021, Google released Chrome 90.0.4430.85, designed to address a zero-day exploit hackers are currently taking advantage of, tracked as CVE-2021-21224. The patch also patches four other high severity security flaws that had previously been plaguing the most popular browser on the web. By the time you read ...
A new ransomware strain burst onto the scene in September of this year (2020). Dubbed 'Egregor' by the research team at Digital Shadows who discovered it, it has already claimed more than seventy victims in nineteen countries around the world. Worse, the hackers controlling it appear to just be getting started. The ...
Since the start of the pandemic, Microsoft has been working at a furious pace to add new features to Teams. It has become one of the company's most widely used services, allowing remote employees to communicate seamlessly with each other. Continuing that trend, the Redmond giant has recently added yet more new features...
Speak With An Expert Today!
Our Subject Matter Experts are ready and available to help you on your Digital Journey even if you are just starting now.