Who Are We?
We are Subject Matter Experts in Enterprise Networks, Security, Collaboration and Cloud. Based in the UK, we plan, design, implement, and optimize Business solutions across the globe tailored to our customers.
Added Value is our Mission
Our mission is to understand your business and find you the most efficient and cost effective way to foster innovation.
How We Do What We Do
We believe technology helps you achieve great things in the digital age. You want to grow, compete and serve your customers better. Our services bring together all the ways you want to use the world's best technology. We deliver the outcomes you need to accelerate your business.
Focus on your Business, not on IT.
Wireless Extended Mobility
A frictionless Wi-Fi experience is defined by various factors which play an important role in the end-user experience such as accessibility, speed, coverage, and security of the network.
Rethink Your Branch Network
Demands on your branch network are rapidly increasing. Budgets are not. See how using the Internet can help you increase your WAN capacity at a lower cost, without compromising application performance or security.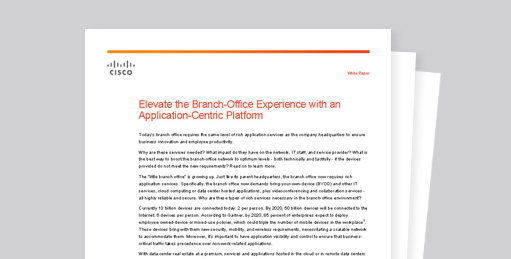 Elevate the Branch Experience
Branch locations feed your business by bringing in and fostering customers, but branch networks can always offer the applications and connectivity branches need. Read this white paper to see how an application-centric platform can create a better experience at every branch.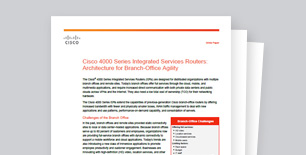 Run a Branch Network with One Router
Today's branch offices offer full services through the cloud, mobile, and rich applications, placing additional pressures on the network. Our latest routers are purpose-built to meet those challenges. Learn about key features and technical highlights of the new architecture.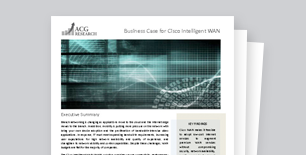 See the Business Case for IWAN
Cisco Intelligent WAN isn't just good for your branch customers and employees, it's good for your bottom line. ACG Research shows how you can recoup your investment in under a year.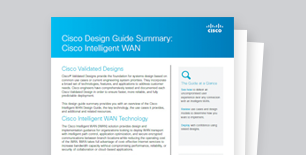 Get a Guide to a Faster Deployment
Cisco Validated Designs give you a roadmap for your network design. Read the Cisco Intelligent WAN (IWAN) Design Guide summary, which leads you to the full Design Guide for a faster, more predictable deployment.
What's our Design Process
We combine design thinking with loyalty-earning technologies.
Gathering and evaluating information from a business including the allocation of resources (financial and physical), we are able to develop and implement a network security plan as well as develop a project schedule to match any businesses requirements.
It is important that during the Design phase the information gathered is used to ensure that the design meets all of the business and technical requirements that were previously developed.
We carry out a 'Proof of Value' check that will be used to simulate the different parts (or additions) of the network design. Using this method gives us the ability to find any potential problems before full scale implementation continues.
The current business needs and technical requirements will be compared to those which we develop. If any changes are recommended, then we meticulously check from beginning to end that we can ensure quality and a future proof business solution.
Our Partners
Pxosys only partners with technology providers who drive innovation and are indisputable leaders of the IT industry.
Our Insights
The latest insights, news and events in Digital Transformation.
On April 20, 2021, Google released Chrome 90.0.4430.85, designed to address a zero-day exploit hackers are currently taking advantage of, tracked as CVE-2021-21224. The patch also patches four other high severity security flaws that had previously been plaguing the most popular browser on the web. By the time you read ...
A new ransomware strain burst onto the scene in September of this year (2020). Dubbed 'Egregor' by the research team at Digital Shadows who discovered it, it has already claimed more than seventy victims in nineteen countries around the world. Worse, the hackers controlling it appear to just be getting started. The ...
Since the start of the pandemic, Microsoft has been working at a furious pace to add new features to Teams. It has become one of the company's most widely used services, allowing remote employees to communicate seamlessly with each other. Continuing that trend, the Redmond giant has recently added yet more new features...
Speak With An Expert Today!
Our Subject Matter Experts are ready and available to help you on your Digital Journey even if you are just starting now.