If you are looking for quick deployment with full-stack visibility you may be interested in a webinar about cloud networking from Cisco Meraki. Quite a few of my other customers rely on Meraki solutions with easy centralised cloud management of their entire wired and wireless networks.
Meraki webinars include a live demo of this cloud management platform and you get a free Meraki access point for attending, isn't it easy? If you do not have technical staff we think Meraki would be a good match for you. You can sign up for a upcoming Webinar.
The Cisco Meraki portfolio includes wireless access points, switches, security appliances, and mobile device management solutions. What sets Cisco Meraki apart is that all of these are centrally managed from the cloud. This makes them significantly easier to deploy and manage than traditional networks.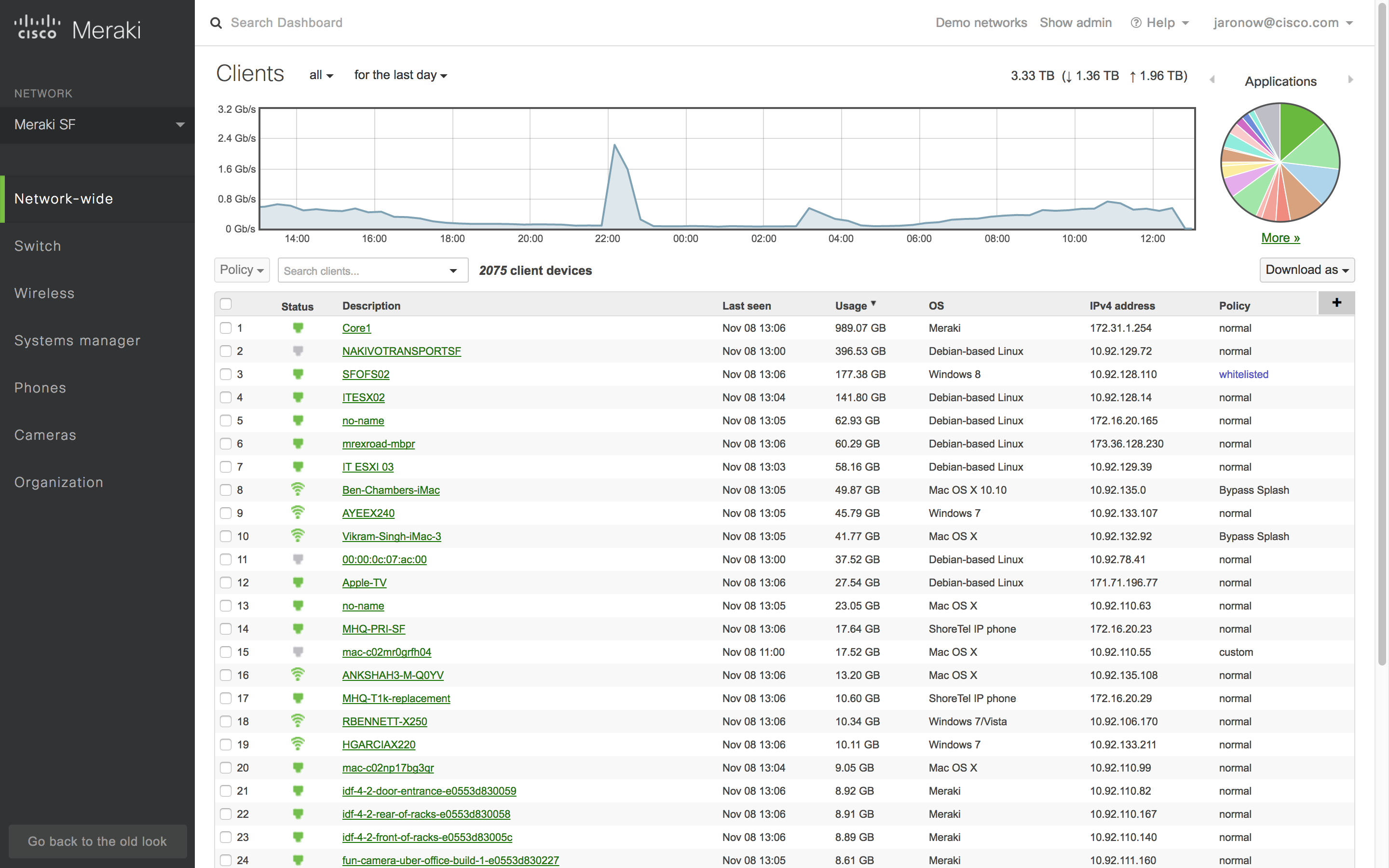 Manage devices across multiple sites from a single dashboard
Monitor and control users, applications, and devices in real time
Scale from small sites to million-user deployments
No controller hardware or management software to install and maintain
Complete, high-performance feature set and support included
Cisco technology is constantly being added to Meraki portfolio (ex: AMP,
Threat Grid, SNORT, ISE integration, Duo, SD-WAN,etc).
Meraki Offer
Meraki has a great and growing portfolio, and everything Cloud Managed:
Wireless: The MR family offers powerful and intuitive 802.11ac wireless without the cost and complexity of traditional wireless controller hardware.
Security: The MX family combines routing, firewall, site-to-site VPN, content filtering, load balancing, and more in a complete unified threat management solution.
Switching: The MS family enables plug and play branch deployments with thousands of switch ports configured and monitored instantly, over the web.
MDM: Systems Manager unifies management and control of thousands of iOS, Android, Mac, PC, Chrome, and Windows Mobile devices in the Meraki dashboard.
Insight: Meraki Insight helps IT administrators optimize the end user experience, significantly reducing the time it takes to isolate network or application problems that lie beyond the LAN, and create happy, productive users.
Smart Cameras: MV cameras come with everything needed for a successful deployment in the box. Add cameras to a network before they even arrive, and adjust both optical and software settings remotely.
The Meraki Network Cloud Managed Switches
Transform your network experience with Meraki cloud switches.