Getting connected to a Wide Area Network is easy but managing a large network without a single pane of glass get's difficult and unpredictable. Businesses with vast multiple branch-offices and outlets often face difficulties with WAN configurations and optimisation. Packet loss, higher latency,  and network congestion are commonly known issues in a typical Wide Area Network setup. However, the Software Defined Wide Area Network (SD-WAN) intends to eliminate all these existing issues and help enhance the business network connectivity. Cisco SD-WAN comes in both hardware and software variations and can become very useful in offices of different operational scales such as data centers, industrial applications (IIoT) and modern cloud network architectures.
Typical WAN Challenges
A Wide Area Network goes through several typical problems while operating on a day to day basis. High latency commonly known as high ping and jitter over the connection being the most common – there are plenty others that affect businesses all over the world. Typically, the problems a company might face with their WANs are:
No Central Overall Management
Modern networks are somewhat manageable across a distance for example, Cisco switches and routers have terminal access to the rear side which can allocate remote access. However, that is not truly 'remote' by today's standard and not just anyone can access and configure a router without prior knowledge in network hardware.
Less-efficient Bandwidth Management
Sure, typical Wide Area Network devices now manage bandwidth so much better than they used to even a decade ago. While most of the enterprise demands would be met by the ongoing standard of Wide Area Network hardware and software, they prove to be less-efficient for a cloud-computing based environment. Like in a factory where IIoT is deployed and having latency and jitter is not even an option.
No or less real-time apps support
Almost no consumer network product comes with the ability to run real-time apps, the case is almost similar to commercial Wide Area Network hardware as well. Without real-time apps like VoIP enhancement, information analysis, and real-time bandwidth management to match the network demands would result in an ineffective network setup in today's modern standards.
Costlier
In typical Wide Area Network setup, each segment requires dedicated hardware. Even a network expansion beyond the hardware's capacity would require additional hardware whereas it would be a simple software patch in SD-WAN. Therefore, regular Wide Area Networks are costlier in comparison to SD-WANs. In SD-WAN, a customer gets 'more network' at same or lesser expense.
Commercial SD-WAN Solutions Available
Market scenario indicates a few pioneers in the SD-WAN adoption. Cisco is the biggest supplier of network equipment, both WAN and SD-WAN with a target segmentation of small to large markets on a global scale. Number wise, Cisco has more than 150,000 customers worldwide and a significant amount of these customers will opt for an upgrade to SD-WAN. In 2018, only 5% of the worldwide Wide Area Network customers in only a few locations would join the early-adopters league, and the major adoption to SD-WAN across all global markets is expected to take place by 2020.
Cisco has a new product lineup, the Intelligent WAN products which are fundamentally SD-WAN devices. Both hardware and software are optimised to seamlessly sync with clients' network needs. The basic Cisco Intelligent WAN features are very useful for a business that requires scalable and flexible network connectivity across WANs or even LTE networks!
Overcoming Cloud Obstacles
In regular WAN, the traffic volume has increased by more than 50% without native app support, or the network isn't even aware of the traffic volume. Cisco SD-WAN provides a dynamic optimisation in their network devices to allow better O365 and SaaS experience. End result? Seamless cloud integration.
Cost-effective
The Cisco SD-WAN offers the leverage to combine mixed MLPS all-together. Dedicated bandwidth, regular shared internet, and even LTE are all brought under the same coverage allowing the organisation to cut bandwidth cost by over 50%. With a simple and software managed network architecture, an entire network could be managed and re-shaped within 2 days against the same in nearly 6 to 9 months in typical WAN setup.
User Experience
Old school Wide Area Networks don't provide a predictable feedback, neither their SLA compliance is always guaranteed. With Cisco's SD-WAN technologies though, there's no such conflict. Apps are aware of the network's statistics inside-out all the time.
Network Security
In a world where ransomware create panic and illegal bitcoin miners are taking over enterprise IT, a network needs to have in-built security barriers within the WAN devices. Cisco SD-WAN does exactly that. There are granular network policies, proper isolation and protection of enterprise data/assets, and a versatile security algorithm for the entire network.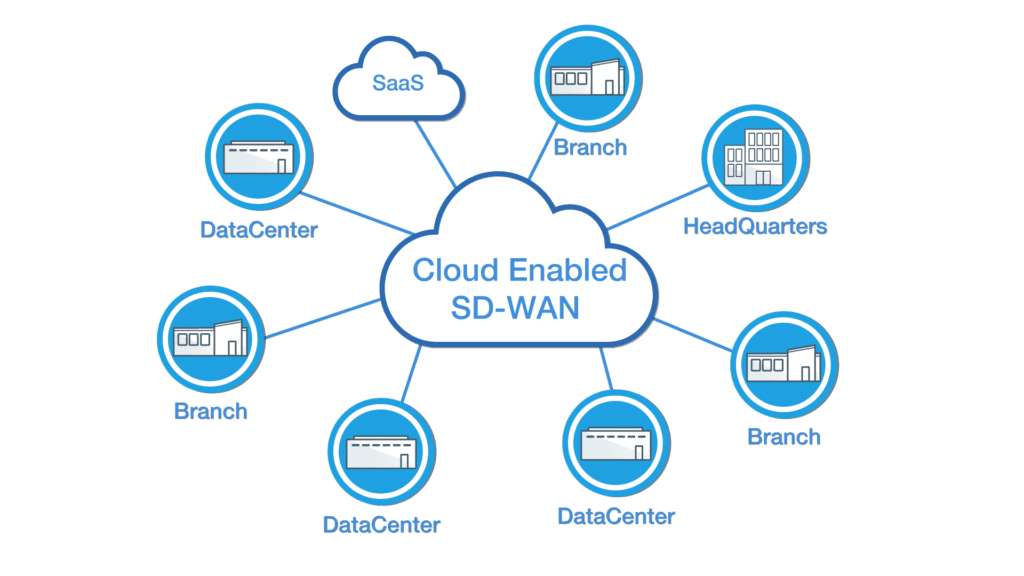 Digital transformation and the future WAN
Get an inside look on how you can you save costs using your WAN.
ROI for Cisco SD-WAN
The very first reason someone would want to invest on SD-WAN is its cost-cutting possibilities. MPLS networks are dead-costly, whereas the SD-WANs offer so much more at the same investment. Speaking of last-mile connectivity at enterprises, the SD-WAN topology should replace typical MPLS network connectivity, increasing ROI potentials for enterprises of any size. Fisher & Co's case could be a great example for the cost-cutting practice, this company now saves around 70% on their networking cost by replacing MPLS with SD-WAN.
The Cisco has a built-in ROI calculator for those who are thinking about upgrading to Cisco SD-WAN.
Wrap Up
The SD-WAN is the network architecture for tomorrow. With every other network (or non-network) devices ditching their analog counterparts for a better operational capability are showcasing good performance so far, and it's no different for SD-WAN as well. The world will see a real rise in SD-WAN adoption by 2020, but anyone intending to become an early adopter might get ahead with the available Cisco solutions in the market.
If you are looking for hardware refresh or your MPLS WAN contract is coming up for renewal, this is time to reduce the costs and give more to your business.
Next Webinars
Design Cisco SD-WAN – Financial Services
Design Cisco SD-WAN – Healthcare
If you are interested in Cisco SD-WAN Solution contact us, one of our Architects will be able to assist you and go over your requirements. Also Click Here to read more of our Blog posts, Why not also follow us on Linkedin, Facebook, Twitter and YouTube!
Deep dive into Cisco's latest SD-WAN announcements and innovations
Get an inside look at how we've integrated Viptela architecture on IOS-XE and learn what we're doing to ease the burden of keeping users and data secure across the enterprise data center and cloud environment.