Who Are We?
We are Subject Matter Experts in Enterprise Networks, Security, Collaboration and Cloud. Based in the UK, we plan, design, implement, and optimize Business solutions across the globe tailored to our customers.
Added Value is our Mission
Our mission is to understand your business and find you the most efficient and cost effective way to foster innovation.
How We Do What We Do
We believe technology helps you achieve great things in the digital age. You want to grow, compete and serve your customers better. Our services bring together all the ways you want to use the world's best technology. We deliver the outcomes you need to accelerate your business.
Focus on your Business, not on IT.
Data Center Efficiency
Applications run your business. And with the increasing diversity and complexity of applications, devices, and users and an ever- expanding attack surface, you can feel like you're in the midst of a perfect storm.
The way to turn this moment into an opportunity is with a solution that harnesses the constantly changing nature of today's demands. A solution that captures the intent of all your users and applications and that interprets the context of every application transaction, user experience, and infrastructure use. One that constantly learns, adapts, and protects.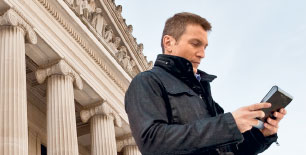 Harness the Potential of Fast IT
Take advantage of emerging technologies, such as the cloud and big data, and deploy and scale applications more quickly while reducing risk and TCO. This guide looks at five ways you can achieve Fast IT, and see how it's all possible when you have an integrated infrastructure.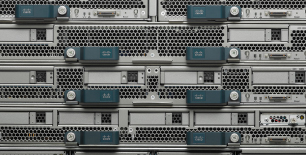 Manage IT Simply at Every Scale
If you're a midsize organisation with a small IT staff, or you need to deploy a data centre at the edge of your operations, there's a simple, powerful and cost-effective answer: The Cisco UCS Mini is an easy-to-manage, scalable, all-in-one IT solution that also offers interoperability with key storage vendors. Read our quick guide to learn more.
What's our Design Process
We combine design thinking with loyalty-earning technologies.
Gathering and evaluating information from a business including the allocation of resources (financial and physical), we are able to develop and implement a network security plan as well as develop a project schedule to match any businesses requirements.
It is important that during the Design phase the information gathered is used to ensure that the design meets all of the business and technical requirements that were previously developed.
We carry out a 'Proof of Value' check that will be used to simulate the different parts (or additions) of the network design. Using this method gives us the ability to find any potential problems before full scale implementation continues.
The current business needs and technical requirements will be compared to those which we develop. If any changes are recommended, then we meticulously check from beginning to end that we can ensure quality and a future proof business solution.
Our Partners
Pxosys only partners with technology providers who drive innovation and are indisputable leaders of the IT industry.
Our Insights
The latest insights, news and events in Digital Transformation.
Microsoft's updated operating system has plenty to offer in terms of features and design. Users will like its virtual desktop creation capabilities, enhanced Microsoft Teams integration, greatly improved security, a more personalized widgets feed, and other new features. But while Windows 11 has plent...
Speak With An Expert Today!
Our Subject Matter Experts are ready and available to help you on your Digital Journey even if you are just starting now.